Kohl's is widely recognized for offering incredible deals on a wide variety of products, including home goods, clothing, decor, jewelry, beauty products, appliances, toys, electronics, housewares, etc. throughout the year, especially during Black Friday sales. When you combine Kohl's Black Friday coupon and promo codes, you will realize a very nominal price that can't be beaten by any store in the US.
It is also worth knowing that the Kohl's Black Friday sale cut across all categories of the product they offer for sale.
The store also provides an exceptional money-saving opportunity that lasts after Black Friday, the biggest shopping day of the year, making it easy to complete your holiday shopping.
Kohl's ads this week contain wide varieties of products you can obtain at very discounted prices, implying that even before their Black Friday sales, you can still get your desired products from them without breaking the bank.
When is Kohl's dropping its 2020 Black Friday ad?
Last year, the Kohl's Black Friday ad dropped on November 1st at 12 a.m. central time; so, it is expected that the Kohl's 2020 Black Friday ad would be released on November 1st in line with the trends of previous years. Courtesy of this year's ad, you can expect to find amazing deals on clothing, tech, beauty products, etc. You can also expect to get special Kohl's cash offers on some selected products.
Kohl's Cash and coupons
Some stores have to find ways to distinguish themselves as many retailers cost-match each other on several hot items. And Kohl's does that by giving Kohl's Cash. As such, for each $50 spent from November 25 to November 29, shoppers will earn $15 in Kohl's Cash. So, besides getting a discount, every Kohl's shopper will get Kohl's Cash to shop with.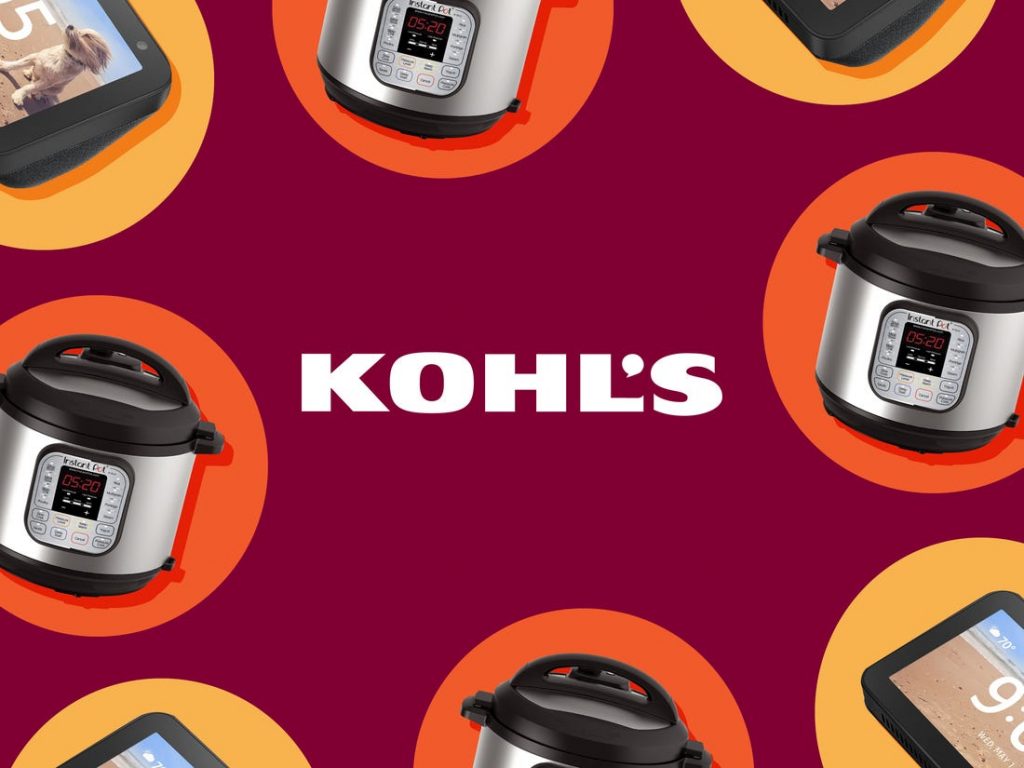 At what time does Kohl's begin its Black Friday sales?
Last year, Kohl's began its Black Friday sales at 5 p.m. on Thanksgiving Day. So, the expected Kohl's Black Friday hours is Thursday, November 26, at 5:00 p.m. At the same time, Black Friday doorbusters are expected to begin on Kohls.com at 12:01 a.m. Central Time on November 27 and run throughout the Black Friday weekend.
Some items we see each year being offered at an incredible deal in the Kohl's Black Friday ad:
Great deals on TVs: Get prepared to incorporate that $15 Kohl's Cash with mouthwatering discount doorbuster pricing!
Air Fryer, Instant Pot, Kitchenaid, and Ninja Foodie Deals: If you include major appliances on your Christmas list, then you are certain to have awesome deals on these trending products, along with Kohl's Cash rewards and some decent rebates.
Kitchen appliances deals: Kohl's surprises shoppers on Black Friday with some incredible deals on Kitchen Appliances. They usually offer a selection of appliances at a significantly reduced rate making it possible to obtain what you need even with your small budget.
Deals on clothing and other accessories: Kohl's Black Friday deals on fashion, accessories, shoes, clothes, and more is one of the best deals you can find among the US's various stores. If you are looking forward to a deal on your favorite clothing or accessories during this year's Black Friday sales, do well to check out Kohl's.
Since Kohl's would be offering shoppers extra Kohl's Cash ($15 per $50 spent!), you can save some of your buys for after Black Friday. With that, you can spend the Kohl's Cash you obtained on Christmas gifts.
There are lots of fantastic deals you can expect to find on Kohl's ad for this year's Black Friday. Hence, it would be best if you stay updated to take advantage of all the great benefits.
Amazing Black Friday deals at Kohl's